For the most part, I hate sparkling water, I generally refer to it as tasting like battery acid. That is until I ran into Waterloo Sparkling Water, it changed my mind.
Initially, I tried Waterloo Sparkling Water because it was on sale and I was trying to find an alternative to Pepsi which I was drinking too much of. Waterloo was on sale so I gave it a shot.
Is Waterloo Sparkling Water Sweet?
On its own Waterloo Sparkling Water isn't sweet. To solve that, I add a squirt of stevia to a can and it gives it just the slightest edge of sweetness. This makes them just sweet enough to be drinkable for someone that typically isn't a fan of sparkling water.
Flavors of Waterloo Sparkling Water
This one I haven't seen in my local store yet, and not sure it is my speed, but if I see it, I might give it a try. Waterloo describes it as " We balanced the familiar tartness of this red berry superfood with juicy and tannin notes to deliver an authentic, full-flavor experience that's the best of Cranberry"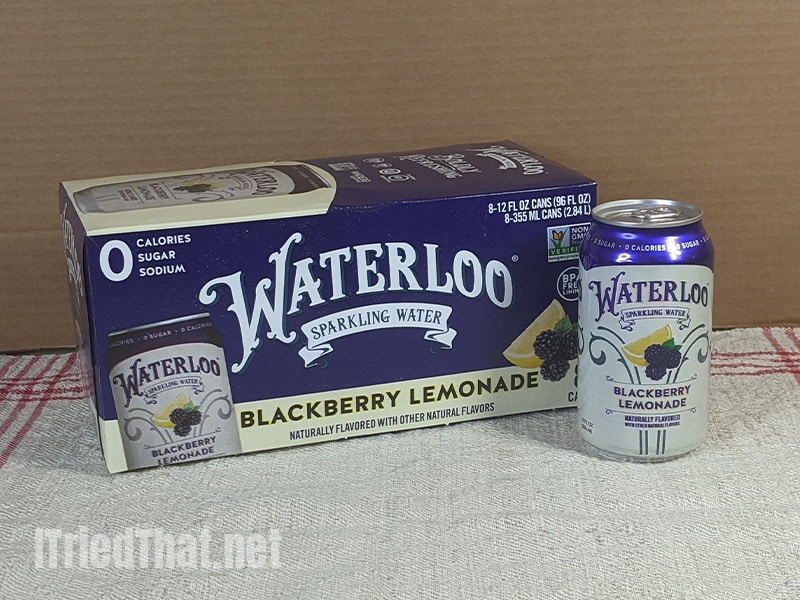 It took a while for my local store to get the Waterloo Blackberry Lemonade in stock and I was really excited for it. This sparkling water really lives up to my hopes. Like all of the other Waterloo flavors, the Blackberry Lemonade is a great balance of flavors with both the berry and lemonade coming through cleanly.
Orange Vanilla Waterloo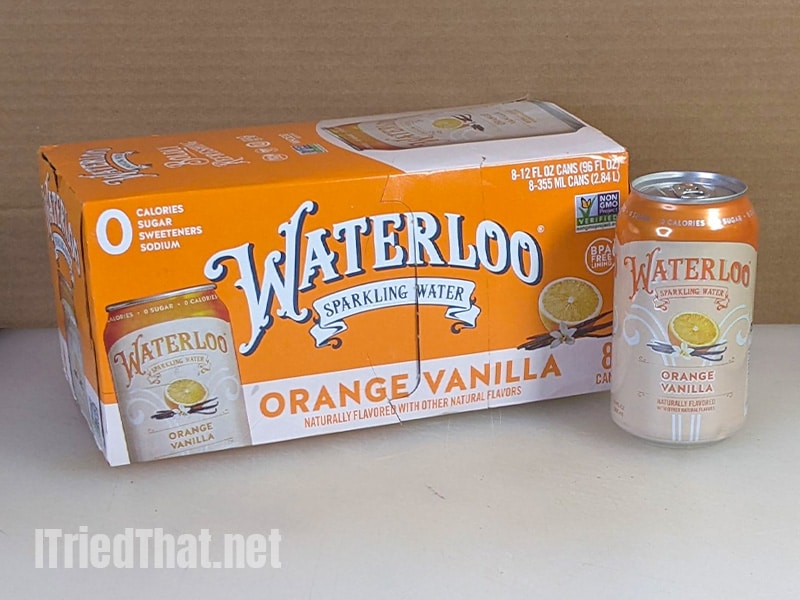 Orange Vanilla Waterloo was not high on my list to try, but they had it in the store, so I had to try it. It really is a nice blend of the two flavors and they work exceedingly well. I'm thinking that this would go very nicely with some vanilla vodka.
I've tried this before and I think the issue is that I'm not a fan of the 'black cherry' flavor that companies use. Waterloo says that they use Luxardo cherries to get the flavor for this sparkling water, but I'm just not feeling it.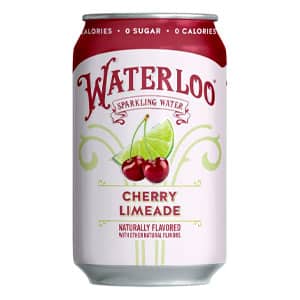 Another funky flavor that isn't even listed on the Waterloo website as of the time of this writing, but it is available in their Amazon store. I'm not sure how Cherry Limeade Waterloo will taste, but it is odd enough to give it a try.
This is a decent sparkling water. I'm not a fan of the basic lemon-lime flavor, but that is mostly me. Other people that have tried this one and really liked it.
Definitely one of my favorites, Grape Waterloo along with some stevia makes for a decent substitute for grape soda in my world. One thing that Waterloo does well is get some of the more subtle flavors to come through and they do it well with the grape.
Peach Waterloo
Another knockout hit, the Peach Waterloo is awesome. It works particularly well as a mixer with some flavored vodka as well. It isn't the flavor of a fresh peach off the tree, but it is definitely better than the cheap peach flavor you are probably used to.
Possibly my favorite flavor from them, Strawberry Waterloo has a nice distinct flavor of strawberries without being overwhelming. In fact, they have managed to capture that strawberry flavor almost better than you would by adding ripe strawberries.
This is a new one to me and I haven't seen it in a store yet. It looks like it is available through the Waterloo store on Amazon.
I was really hoping this one would knock it out of the park, but it was just so-so. On its own it was pretty unimpressive, but it did pair pretty nicely with some berry vodka I had, so it wasn't a total loss.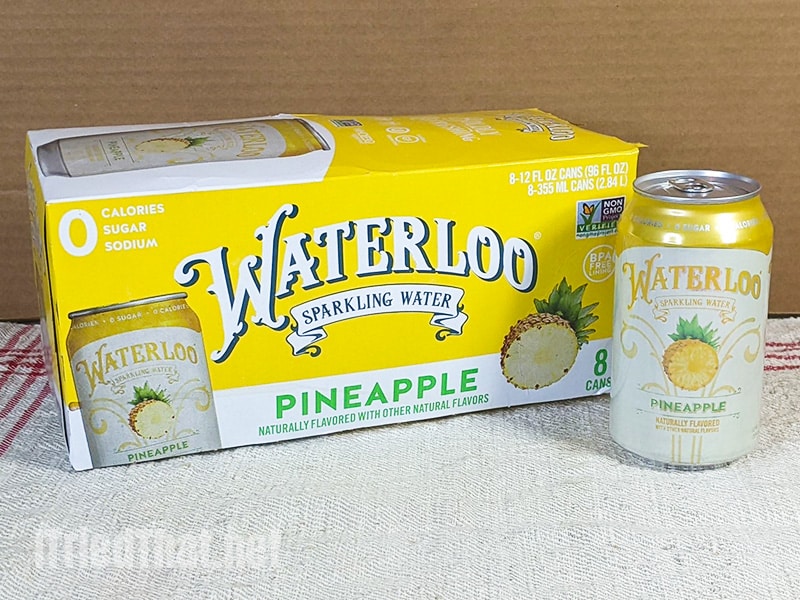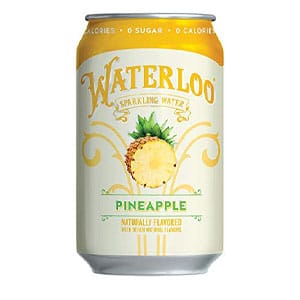 The Pineapple Waterloo sparkling water is definitely one of my favorites. A good dose of pineapple flavor that I rarely get from anything other than actual pineapple, and none of the sparkling water battery acid taste. The Pineapple is a real winner for me. I just wish it was in stock more. I've read other reviews that say it has an artificial aftertaste, but I haven't noticed that.
Watermelon Waterloo is another shocker for me. This is probably the hardest flavor for drinks to get right and I was fully expecting to hate this sparkling water, but it is really very good. Watermelon's flavor is apparently far more complex than one would expect and that really comes through in this sparkling water.
Grapefruit Waterloo
Grapefruit is not one of my go-to flavors, so I haven't tried this one yet. It seems like it should be a no-brainer to get right. Other reviewers have said that this has all the tart, grapefruit flavor without any of the bitterness.
Original (Plain) Waterloo
I'm sure that plain Waterloo is fine, but plain fizzy water isn't my jam.