Followers of this blog will know that I'm a sucker for products in the "that sounds horrible, let's try it" category. This is made even worse when I find a free offer for something. Such as was the case with this review of Spero – The Herb sunflower based cream cheese.
While cruising online, I got hit with yet another offer for a full price rebate on a container of Spero sunflower cream cheese, so off to the store I went, and this review was born.
What Is Special About Spero Cream Cheese
Giving it full credit, Spero 'cream cheese' has an ingredient list that I can't complain about. A mix of Sunflower seeds, water, coconut oil, natural flavors, salt, garlic powder, herbs, chives, dried onion, xanthan & guar gums, probiotic cultures, Spero cream cheese is real food.
If you are worried about the environment, Spero cream cheese claims to "use less water, air, and land than nut & dairy products". I'm still a fan of dairy, but I'll agree that nut production is really rough on the water supply, especially those almonds that everyone is in love with turning into milk.
If you are doing the Vegan or Keto thing, it is a viable choice for replacing cream cheese.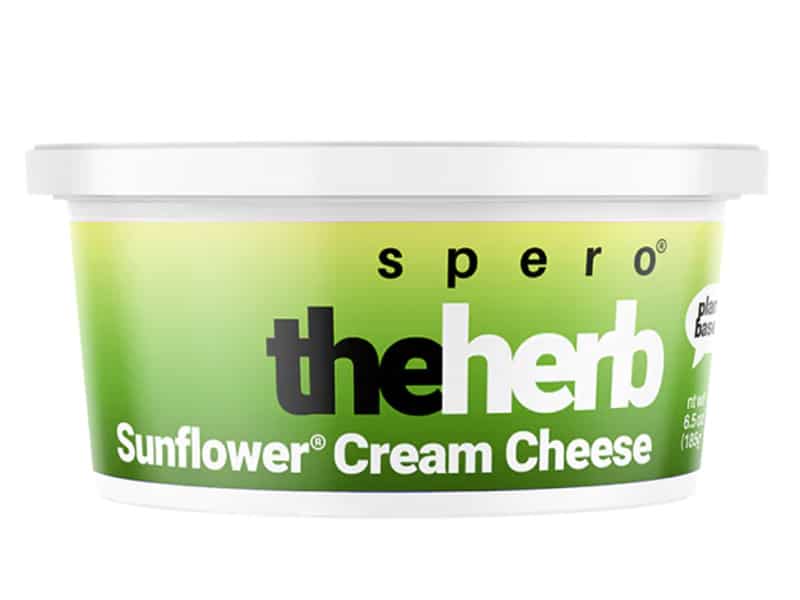 Spero The Herb Cream Cheese Review
I had Allyson try this one with me and the results of the Spero – The Herb taste test were wildly mixed.
For my part, I wasn't feeling it. It wasn't that it tasted bad, but it did not taste amazing or have that creamy mouth feel of actual cream cheese. My biggest complaint was that the herbs didn't come through enough to give it any punch.
Allyson thought it was really good, and actually liked it, though she did agree that the flavors of the herbs could be a little bolder
Final result would be that if you are expecting real cream cheese, you will be disappointed, but if you are eating vegan or keto and want something cream cheese like, you will probably love Spero cream cheese.
Where Can You Find Spero Cream Cheese
It looks like these guys are killing it on the distribution game. Unlike some products that you really have to go hunting for, this stuff is everywhere. The easy way to find Spero cream cheese is to hit their store locator.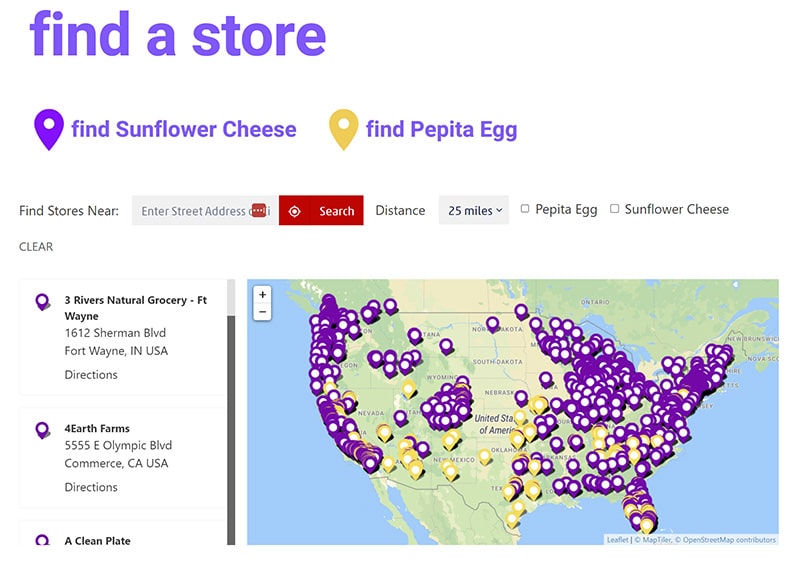 Unless you are in west Texas, Nevada, or South Dakota, you should be able to find Spero in a store near you. Normally at this point I'd say that if you can't find it in a local store, you can get it on Amazon, but in this case, it doesn't look like they have given into the evil empire quite yet, so you will have to shop local for it!
Have you tried Spero cream cheese? Scroll down to the bottom, leave a comment and let me know what you think of it!